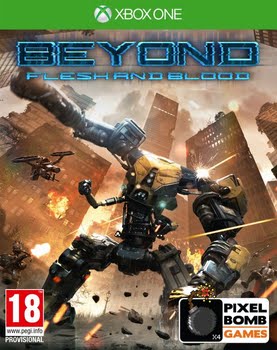 Beyond Flesh and Blood is een bliksemsnelle, bloederige third-person Mech Shooter die zich afspeelt in de engelse stad Manchester. Ethan is een van de laatste echt goede soldaten in het United Global Remnant leger (UGR) na een serie van globale rampen. Nadat hij zakt voor zijn examen om ...
Alle Beyond Flesh and Blood (Xbox One) prijzen vergelijken
Reviews
Voeg een review toe!
Specificaties