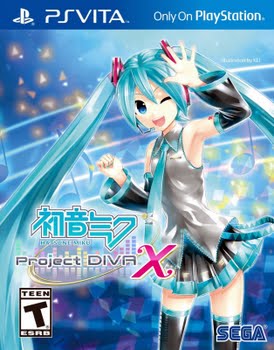 Hatsune Miku: Project DIVA X is a rhythm action game starring the world-famous digital singer, Hatsune Miku. The fun and charm of the series-defining "Play Like You're Singing" style takes the stage again, revitalized with an all-new "Cloud Request" format. Aim to stage the best show ever ...
Alle Hatsune Miku Project Diva X (PS Vita) prijzen vergelijken
Reviews
Voeg een review toe!
Specificaties
| | |
| --- | --- |
| Laagste prijs | €61,00 |
| Genre | Muziek en Ritmisch |
| Merk | SEGA |
| Ean | 0010086620078 |