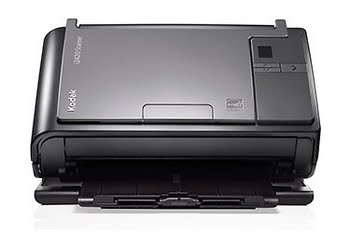 So much performance in so little space. To keep your business process humming, you need a scanning solution that combines great image quality, simple operation and time-saving productivity. The latest Kodak i2000 Series Scanners offer all that in a very small yet powerful package. Check ...
Alle Kodak i2420 ADF 600 x 600DPI A4 Zwart, Grijs prijzen vergelijken
Reviews
Voeg een review toe!
Specificaties
Laagste prijs
€592,48
ADF scan snelheid (b/w, A4)
40
ADF scan snelheid (colour, A4)
40
Bedrijfstemperatuur, bereik
50 - 95
Beeldscherm
LED
Breedte
330
Certificering
AS/NZS CISPR 22:2009 +A1:2010; (Class B RCM mark), CAN / CSA – C22.2 No 60950-1-07 +A1:2011 (TUV C mark), Canada CSA-CISPR 22-10 / ICES-003 Issue 5 (Class B), China GB4943.1:2011; GB9254:2008 Class B (CCC S&E mark), EN55022:2010 ITE Emissions (Class B), EN55024:2010 ITE Immunity (CE mark), EN60950-1:2006 +A1,+A11,+A12 (TUV GS mark), IEC60950-1:2005 +A1, Taiwan CNS 13438:2006 (Class B); CNS 14336-1 (BSMI mark), UL 60950-1:2007 R12.11 (TUV US mark), CFR 47 Part 15 (FCC Class B), Argentina S mark
Dagelijkse diensten cyclus (max)
5000
Detectie meervoudige invoer
Ja
Diepte
162
Duplex ADF scan snelheid (kleur, A4)
80
Duplex scannen
Ja
Energy Star-certificaat
Ja
Film-scannen
Nee
Frequentie
50/60
Gewicht
5500
Grijsniveaus
256
Hoogte
246
Ingangsspanning
100-240
Ingebouwd display
Ja
Kleur van het product
Black
Grey
Kleurdiepte invoer
48
Kleurdiepte uitvoer
24
Kleurenscans
Ja
Maximale ISO A-series papierformaat
A4
Maximum scanformaat
216 x 863
Maximum scanformaat (documentinvoer)
216 x 4064
Media dikheid (min)
1.25
Mediagewicht, automatische doorvoer
34 - 413
Merk
Kodak
Ondersteunde scanning media types
Business Card
Ondersteunde server operating systems
Windows Server 2008 x64
Windows Server 2012 x64
Ondersteunt Linux
Ubuntu 14.04
Ondersteunt Mac-besturingssysteem
Mac OS X 10.8 Mountain Lion
Mac OS X 10.9 Mavericks
Ondersteunt Windows
Windows 10 Education
Windows 10 Education x64
Windows 10 Enterprise
Windows 10 Enterprise x64
Windows 10 Home
Windows 10 Home x64
Windows 10 Pro
Windows 10 Pro x64
Windows 7 Enterprise
Windows 7 Enterprise x64
Windows 7 Home Basic
Windows 7 Home Basic x64
Windows 7 Home Premium
Windows 7 Home Premium x64
Windows 7 Professional
Windows 7 Professional x64
Windows 7 Starter
Windows 7 Starter x64
Windows 7 Ultimate
Windows 7 Ultimate x64
Windows 8
Windows 8 Enterprise
Windows 8 Enterprise x64
Windows 8 Pro
Windows 8 Pro x64
Windows 8 x64
Windows 8.1
Windows 8.1 Enterprise
Windows 8.1 Enterprise x64
Windows 8.1 Pro
Windows 8.1 Pro x64
Windows 8.1 x64
Windows Vista Business
Windows Vista Business x64
Windows Vista Enterprise
Windows Vista Enterprise x64
Windows Vista Home Basic
Windows Vista Home Basic x64
Windows Vista Home Premium
Windows Vista Home Premium x64
Windows Vista Ultimate
Windows Vista Ultimate x64
Optische scanresolutie
600 x 600
Relatieve luchtvochtigheid, in bedrijf
15 - 80
Scan bestandsformaten
BMP
JPG
PDF
RTF
TIFF
Scanformaat documentinvoer (min)
50 x 50
Scanner type
ADF
Scanner-drivers
ISIS
TWAIN
WIA
Soort voeding
AC
Standaard interfaces
USB 2.0
USB 3.0
Standaard invoercapaciteit
75
Stroomverbruik (in standby)
4
Stroomverbruik (indien uit)
0.35
Temperatuur, in bedrijf
10 - 35
Type beeldsensor
Dual CCD
Typisch stroomverbruik
32
Product
i2420
Code
1120435
EAN / GTIN
0041771120436
Informatiebron
"AS IS" by Icecat.biz