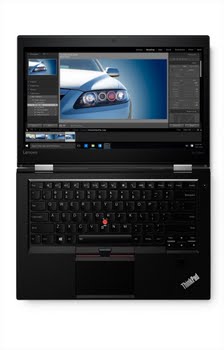 ThinkPad X1 Carbon Ultrathin. Ultralight. Ultratough. For the average Ultrabook™ these attributes may sound like a contradiction. But the new X1 Carbon is far above average. It features a carbon-fiber reinforced chassis and passes durability tests in extreme environments. Plus, it ...
Alle Lenovo ThinkPad X1 Carbon 2.5GHz i7-6500U 14" 1920 x 1080Pixels 3G 4G Zwart prijzen vergelijken
Reviews
Voeg een review toe!
Specificaties
Laagste prijs
€1,369,90
3G
Ja
3G standaarden
DC-HSPA+
HSPA
UMTS
4G
Ja
4G standaard
LTE
AC-adapter, vermogen
65
ARK ID processor
88194
Aantal HDMI-poorten
1
Aantal cellen in de batterij
4
Aantal geïnstalleerde SSD's
1
Aantal ingebouwde luidsprekers
2
Aantal poorten USB 3.0 (3.1 Gen 1) Type A
3
Aantal processorkernen
2
Aanwijsapparaat
ThinkPad UltraNav
Accu/Batterij capaciteit (Watt uur)
52
Aparte grafische adapter
Nee
Architectuur besturingssysteem
64-bit
Audiosysteem
HD
Basisfrequentie ingebouwde grafische adapter
300
Basisstationaansluiting
Ja
Beeldschermdiagonaal
14
Beeldverhouding
16:9
Bevestigingsmogelijkheid voor kabelslot
Ja
Bluetooth
Ja
Bluetooth-versie
4.1
Breedte
333
CPU configuratie (max)
1
Camera voorzijde
Ja
Codenaam processor
Skylake
Combo koptelefoon/microfoon port
Ja
Compatibele geheugenkaarten
MicroSD (TransFlash)
Configureerbare TDP-down
7.5
Configureerbare TDP-downfrequentie
800
Conflictvrije processor
Ja
DVI-poort
Nee
Diepte
229
Discreet grafische adapter model
Not available
ECC ondersteund door processor
Nee
Energie-opslagtechnologie accu/batterij
Lithium Polymer (LiPo)
Energy Star-certificaat
Ja
Enhanced Intel SpeedStep Technology
Ja
Ethernet LAN
Nee
Execute Disable Bit
Ja
FSB Parity
Nee
Familie ingebouwde grafische adapter
Intel HD Graphics
Frequentie van processor
2.5
Geheugen form factor
On-board
Gewicht
1170
Geïntegreerde geheugenkaartlezer
Ja
Graphics & IMC lithografie
14
Graphics on-board -adapter dynamische frequentie (max)
1050
HD type
Full HD
Herstel besturingssysteem
Windows 10 Pro
Hoogte
16.45
Idle States
Ja
InTru™ 3D Technology
Ja
Inclusief AC-adapter
Ja
Inclusief besturingssysteem
Windows 7 Professional
Ingebouwde grafische adapter
Ja
Ingebouwde opties beschikbaar
Nee
Intel® 64
Ja
Intel® AES New Instructions (Intel® AES-NI)
Ja
Intel® Anti-Theft Technology (Intel® AT)
Nee
Intel® Clear Video HD Technology (Intel® CVT HD)
Ja
Intel® Clear Video-technologie
Ja
Intel® Demand Based Switching
Nee
Intel® Dual Display Capable Technology
Nee
Intel® Enhanced Halt State
Ja
Intel® FDI Technology
Nee
Intel® Fast Memory Access
Nee
Intel® Flex Memory Access
Ja
Intel® HD Graphics
Ja
Intel® Hyper Threading Technology (Intel® HT Technology)
Ja
Intel® Identity Protection Technology (Intel® IPT)
Ja
Intel® Ingebouwde Visuals Technology
Ja
Intel® Insider™
Ja
Intel® Iris™ Pro Graphics
Nee
Intel® My WiFi Technology (Intel® MWT)
Ja
Intel® OS Guard
Ja
Intel® Quick Sync Video Technology
Ja
Intel® Rapid Storage Technology
Nee
Intel® Secure Key
Ja
Intel® Small Business Advantage (Intel® SBA)
Ja
Intel® Small Business Advantage (SBA)-versie
1.00
Intel® Smart Cache
Ja
Intel® Smart Response Technology
Ja
Intel® Software Guard Extensions (Intel® SGX)
1
Intel® Stable Image Platform Program (SIPP)
Nee
Intel® TSX-NI
Ja
Intel® Trusted Execution Technology
Nee
Intel® Turbo Boost Technology
2.0
Intel® VT-x with Extended Page Tables (EPT)
Ja
Intel® Virtualization Technology (VT-x)
Ja
Intel® Virtualization Technology for Directed I/O (VT-d)
Ja
Intel® Wireless Display (Intel® WiDi)
Ja
Intel® segment tagging
Enterprise
Small Business
Intel® vPro™ Technology
Nee
Intern geheugen
8
Intern geheugentype
LPDDR3-SDRAM
Kleur van het product
Black
Kloksnelheid geheugen
1866
LED backlight
Ja
Levensduur accu/batterij
11
LightScribe
Nee
Maximaal aantal PCI Express-lijnen
12
Maximaal geheugen ingebouwde grafische adapter
1.74
Maximale turbofrequentie van processor
3.1
Maximum intern geheugen
8
Merk
Lenovo
Microfoon, line-in ingang
Nee
Mini DisplayPort kwantiteit
1
Numeriek toetsenblok
Nee
On-board grafische adapter DirectX-versie
12
On-board grafische adapter ID
1916
On-board grafische adapter OpenGL versie
4.4
On-board graphics adapter model
Intel HD Graphics 520
Ondersteunde instructie sets
SSE4.1
SSE4.2
AVX 2.0
Opslagmedia
SSD
PCI Express configuraties
1x4
4x1
PCI Express slots versie
3.0
Processor aantal threads
4
Processor cache
4
Processor cache type
Smart Cache
Processor lithografie
14
Processor operating modes
64-bit
Processor socket
Socket B2 (LGA 1356)
Processorcode
SR2EZ
Processorfamilie
Intel Core i7-6xxx
Processormodel
i7-6500U
Processorserie
Intel Core i7-6500 Mobile series
Producttype
Ultrabook
Resolutie
1920 x 1080
RoHS compliance
Ja
S/PDIF-uitgang
Nee
Solid State Drive (SSD) capaciteit
256
Soort optische drive
Nee
Soort paneel
IPS
Stepping
D1
Thermal Design Power (TDP)
15
Thermal Monitoring Technologies
Ja
Tjunction
100
Totale opslagcapaciteit
256
Touchscreen
Nee
USB Sleep-and-Charge
Ja
USB Sleep-and-Charge poorten
1
Vermogen luidsprekers
1
Verpakkingsgrootte processor
42
Versie Intel® Secure Key Technology
1.00
Versie Intel® Smart Response Technology
1.00
Versie Intel® Stable Image Platform Program (SIPP)
0.00
Versie Intel® TSX-NI
1.00
Videokaart, ondersteuning Open GL
Ja
Vingerafdruklezer
Ja
Vormfactor
Clamshell
Wi-Fi
Ja
Wi-Fi-standaarden
IEEE 802.11a
IEEE 802.11ac
IEEE 802.11b
IEEE 802.11g
IEEE 802.11n
WiFi-gecertificeerd
Ja
Windows-toetsen
Ja
Product
X1 Carbon
Code
20FB003TUK
EAN / GTIN
0190404117548
Informatiebron
"AS IS" by Icecat.biz