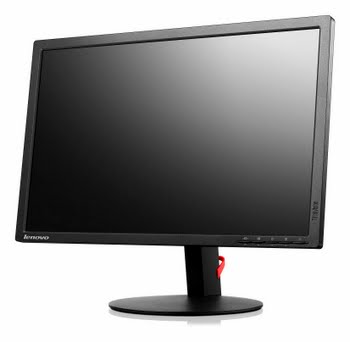 ThinkVision T2254 offers the quality visual performance needed to improve professional productivity. It provides a large screen size with its 22" widescreen in 16:10 aspect ratio. The VGA and DVI interface allows easy connectivity with legacy systems. The 1680 x 1050 resolution, ...
Alle Lenovo ThinkVision T2254 22" TN Zwart prijzen vergelijken
Reviews
Voeg een review toe!
Specificaties
Laagste prijs
€133,22
3D
Nee
AMD FreeSync
Nee
Aan/uitschakelaar
Ja
Aantal On Screen Display-talen
8
Beeldscherm
LED
Beeldscherm vorm
Flat screen
Beeldscherm, aantal kleuren
16.78 million colours
Beeldschermdiagonaal
22
Beeldverhouding
16:10
Breedte
509.3
Breedte apparaat (met standaard)
509.3
Certificering
TCO Display Edge 2.0,EPEAT Gold, ULE Gold, TUV Green Mark, CEL Tier 1 (China), Energy Star 6.0, TCO Display 6.0
Contrast ratio (dynamisch)
3000000:1
DVI-poort
Ja
Diepte apparaat (met standaard)
244.2
Display technologie
TN
EPEAT compliance
Gold
Energy Star-certificaat
Ja
Gebruikershandleiding
Ja
Gewicht met voet
4710
Geïntegreerde TV Tuner
Nee
Grootte beeld (diagonaal)
559
Grootte beeld (horizontaal)
473.76
Grootte beeld (verticaal)
296.1
HDCP
Ja
Helderheid
250
Hoek schuine stand
-5 - 30
Hoogte apparaat (met standaard)
380.2
In hoogte verstelbaar
Ja
110
Ingebouwde USB-hub
Nee
Ingebouwde camera
Nee
Ingebouwde luidsprekers
Nee
Kijkhoek, horizontaal
170
Kijkhoek, verticaal
160
Kleur van het product
Black
Kleurbereik
72
Meegeleverde kabels
AC
DVI
VGA
Merk
Lenovo
NVIDIA G-SYNC
Nee
On Screen Display (OSD)
Ja
Ondersteunde grafische resoluties
640 x 350
640 x 480 (VGA)
720 x 400
800 x 600 (SVGA)
1024 x 768 (XGA)
1152 x 864 (XGA+)
1280 x 1024 (SXGA)
1280 x 768 (WXGA)
1280 x 800 (WXGA)
1366 х 768
1440 x 900 (WXGA+)
1600 x 900
1680 x 1050 (WSXGA+)
Ondersteunt Windows
Windows 7 Enterprise
Windows 7 Enterprise x64
Windows 7 Home Basic
Windows 7 Home Basic x64
Windows 7 Home Premium
Windows 7 Home Premium x64
Windows 7 Professional
Windows 7 Professional x64
Windows 7 Starter x64
Windows 7 Ultimate
Windows 7 Ultimate x64
Windows 8
Windows 8 Enterprise
Windows 8 Enterprise x64
Windows 8 Pro
Windows 8 Pro x64
Windows 8 x64
Windows 8.1
Windows 8.1 Enterprise
Windows 8.1 Enterprise x64
Windows 8.1 Pro
Windows 8.1 Pro x64
Windows 8.1 x64
Windows Vista Business
Windows Vista Business x64
Windows Vista Enterprise
Windows Vista Enterprise x64
Windows Vista Home Basic
Windows Vista Home Basic x64
Windows Vista Home Premium
Windows Vista Home Premium x64
Windows Vista Ultimate
Windows Vista Ultimate x64
Oorspronkelijke beeldverhouding
16:10
Pixel pitch
0.282 x 0.282
Pixeldichtheid
90
Power LED
Ja
Relatieve luchtvochtigheid, in bedrijf
10 - 80
Resolutie
1680 x 1050
Responstijd
5
Staander inbegrepen
Ja
Stand-by LED
Ja
Temperatuur, in bedrijf
0 - 45
Thin client geïnstalleerd
Nee
Typisch stroomverbruik
16
Typische contrastverhouding
1000:1
VGA (D-Sub)poort(en)
1
Vermogensverbruik (max)
22
Voetenkleur
Black
kantel aanpassingen
Ja
Product
T2254
Code
60F6HAT1EU
EAN / GTIN
0190725077705, 0190725077903
Informatiebron
"AS IS" by Icecat.biz