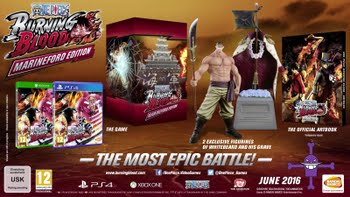 Ignite the Flames of Battle! Hijs de zeilen met de Straw Hat Crew en ga aan de slag met de meest epische anime fighter aan deze kant van de Grand Line. Gebruik Devil Fruit vaardigheden, Haki technieken en vernietigende combo´s om de het tij te keren in de ultieme One Piece battle royale! ...
Alle One Piece Burning Blood Marineford Edition (PS4) prijzen vergelijken
Reviews
Voeg een review toe!
Specificaties