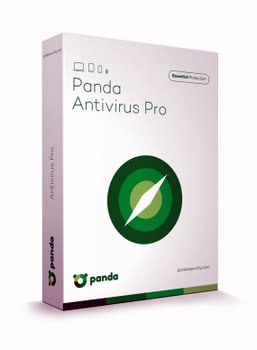 BEVEILIG UZELF TEGEN ALLE SOORTEN BEKENDE EN ONBEKENDE BEDREIGINGEN Installeer Panda Antivirus Pro en denk verder niet meer na over uw beveiliging. Verwijder virussen en andere bedreigingen of kwaadaardige software van uw computer en van uw Android™ smartphone of tablet. Essentiële ...
Alle Panda Antivirus Pro 1Y 5U 5gebruiker(s) 1jaar prijzen vergelijken
Reviews
Voeg een review toe!
Specificaties
Laagste prijs
€36,50
64-bit computing
Ja
Aantal jaar
1
Aantal licenties
5
Andere ondersteundende systemen
Android
Merk
Panda
Minimaal benodigde schijfruimte
240
Minimale RAM
256
Ondersteunt Mac-besturingssysteem
Nee
Ondersteunt Windows
Windows 10 Education
Windows 10 Education x64
Windows 10 Enterprise
Windows 10 Enterprise x64
Windows 10 Home
Windows 10 Home x64
Windows 10 Pro
Windows 10 Pro x64
Windows 7 Enterprise
Windows 7 Enterprise x64
Windows 7 Home Basic
Windows 7 Home Basic x64
Windows 7 Home Premium
Windows 7 Home Premium x64
Windows 7 Professional
Windows 7 Professional x64
Windows 7 Starter
Windows 7 Starter x64
Windows 7 Ultimate
Windows 7 Ultimate x64
Windows 8
Windows 8 Enterprise
Windows 8 Enterprise x64
Windows 8 Pro
Windows 8 Pro x64
Windows 8 x64
Windows 8.1
Windows 8.1 Enterprise
Windows 8.1 Enterprise x64
Windows 8.1 Pro
Windows 8.1 Pro x64
Windows 8.1 x64
Windows Vista Business
Windows Vista Business x64
Windows Vista Enterprise
Windows Vista Enterprise x64
Windows Vista Home Basic
Windows Vista Home Basic x64
Windows Vista Home Premium
Windows Vista Home Premium x64
Windows Vista Ultimate
Windows Vista Ultimate x64
Windows XP Home
Windows XP Professional
Softwaretype
Box
Soort distributie
Physical media
Taalversie
DUT
FRE
Product
Antivirus Pro 1Y 5U
Code
Q1APMB5
EAN / GTIN
8426983427412
Informatiebron
"AS IS" by Icecat.biz