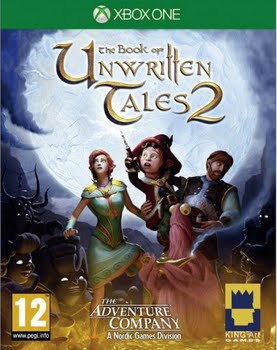 De legenden profeteerden het. De profetieen voorspelden het. De gekozenen geloofden het. Nu gaat de avonturensaga door in het vervolg op een van de meest geprezen fantasy-parodieen in de geschiedenis van fantasy-parodieen. Sluit je aan bij onze helden en hun vrienden in hun gevecht tegen ...
Alle The Book of Unwritten Tales 2 (Xbox One) prijzen vergelijken
Reviews
Voeg een review toe!
Specificaties