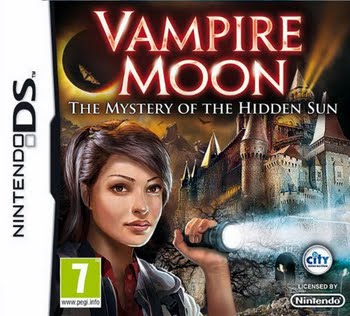 Kruip in de huid van een jonge jonge journalist en probeer uit te vinden wat de oorzaak van een plotselinge zonsverduistering in Transsylvanië veroorzaakt. Wanneer er ook nog eens mensen worden vermist, duikt Emily Davis in de duistere geheimen van deze mysterieuze plek! In Vampire Moon ...
Alle Vampire Moon the Mystery of the Hidden Sun (Nintendo DS) prijzen vergelijken
Reviews
Voeg een review toe!
Specificaties