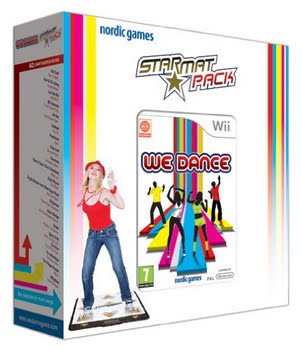 Dit pakket bevat naast de game ook de We Dance dansmat. We Dance is een dansgame waarbij de speler mee kan dansen op de maat van de muziek. Het spel zit vol met veertig verschillende dansbare nummers. Het is aan de speler of hij de Wii-afstandsbediening gebruikt of toch gaat voor een ...
Alle We Dance + 1 Star Mat (Nintendo Wii) prijzen vergelijken
Reviews
Voeg een review toe!
Specificaties